Core 4.3 will come late 03/2023!
Stay tuned – our latest NX3 Core Release will be finally released late march 2023.
A lot of updates will be delivered.
As usual we updated some libs cleaned some lines of code and took out the trash.
Here are some highlights!
NX3 Agents & Machine Learning
Next gen NX3 Agent will integrate more features for working with documents and automate the overall process.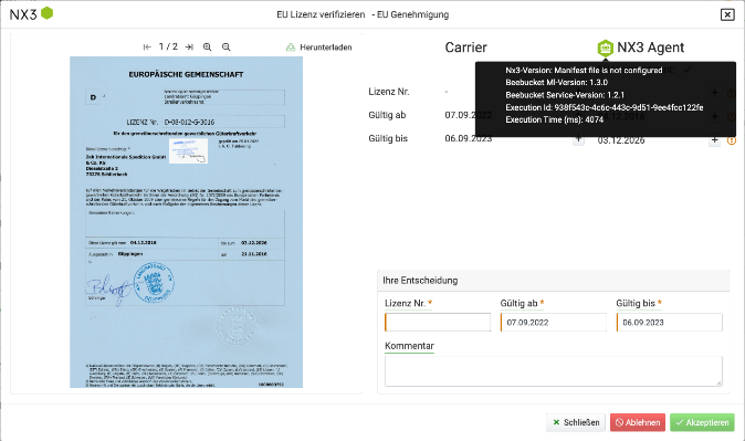 Issue Management
Some major updates within the Issue Management are delivered with the upcoming release. Complaints, Customer or Carrier requests or whatever you have in mind what can happen – feel safe with NX3 Issue Management.